Garment Steamer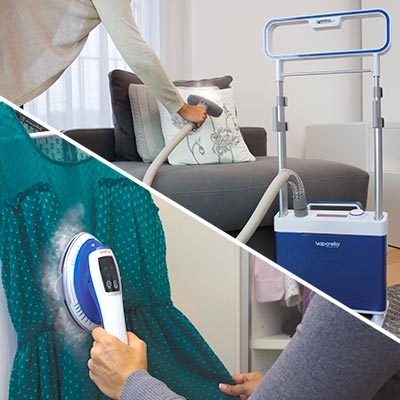 The daily ally for a perfect look in a few seconds
Polti Vaporella Vertical Styler è is the new family of Polti products specifically designed for those who live a frenetic life but want to look impeccable on every occasion. Polti Vaporella Vertical Stylers are immediately ready to use, practical and versatile, they are designed to adapt to the daily needs of the whole family: they refresh fabrics and remove small creases, eliminate odours from garments and home textiles, and are also perfect for treating the most delicate clothes. The range of Polti Vaporella Vertical Stylers includes floor models, ideal for refreshing garments and home textiles, and portable, practical and light models perfect for travelling.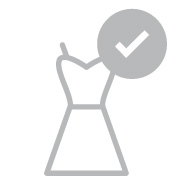 PERFECT LOOK IN A FEW MINUTES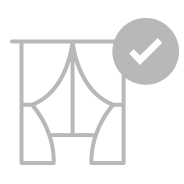 SUITABLE FOR ALL FABRICS AND HOME TEXTILES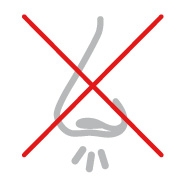 ELIMINATES ODOURS AND REFRESHES FABRICS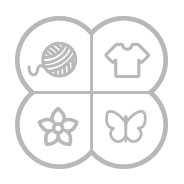 ALSO RESPECTS DELICATE CLOTHES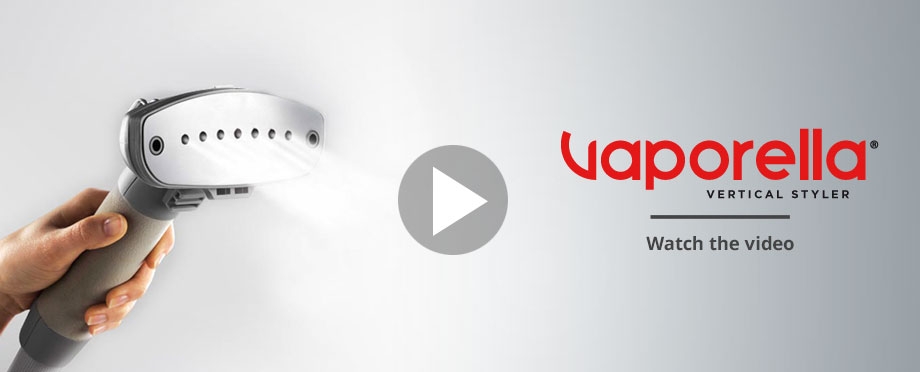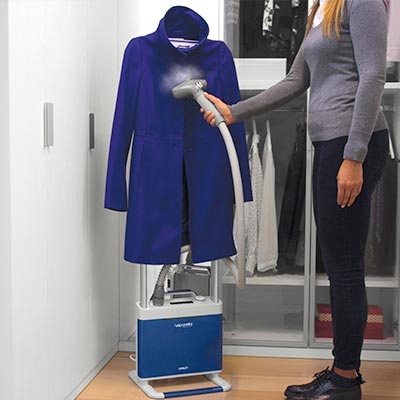 Practical and versatile, changing wardrobes will no longer be a problem
The Polti Vaporella Vertical Styler products are ideal for refreshing garments when changing your seasonal wardrobe or for a last-minute freshen-up of your favorite garment that has been at the bottom of a drawer for too long. The floor-standing model has a robust, multi-purpose hanger for hanging garments and textiles of different types and sizes, such as jackets, shirts, tablecloths and curtains. The portable model, on the other hand, is indispensable when travelling to eliminate creases from wrinkled clothes in your suitcase.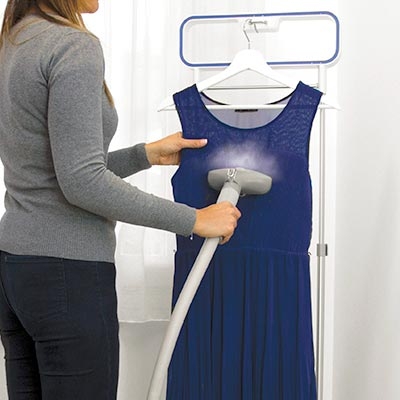 Safe to use on all garments and fabrics
Polti Vaporella Vertical Stylers are the optimal solution for ironing delicate items such as silk blouses, pleated skirts or dresses with applications and finishes that usually cannot be treated with an iron. The steam regulation allows you to select the most suitable intensity for each garment. The steam generated by the Polti Vaporella Vertical Styler gently penetrates the fabrics, stretching the fibers, eliminating odours and refreshing the garments.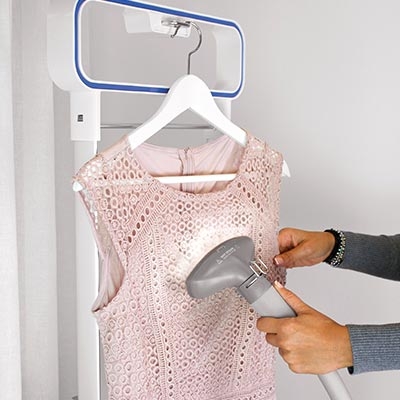 Perfect clothes in just a few minutes
The Polti Vaporella Vertical Styler products are simple and quick to use: after placing the garment on the hanger, simply stretch one end of the fabric with one hand, gently sliding the styler head in the opposite direction. For particularly delicate garments, you can just hold the styler head near to the fabric, to let the steam gently penetrate into the fibers and straighten them.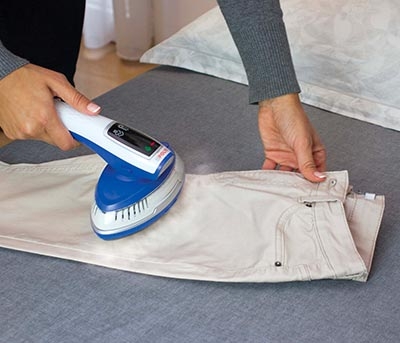 No more ironing board
Polti Vaporella Vertical Stylers are the ideal product for those who don't have time for long ironing sessions but want their wardrobe to be always cared for and clothes to be ready to wear. The Vaporella Vertical Stylers allow you to eliminate small creases and refresh clothes in a few passes, without using an ironing board. The rapid heating makes them ready to use, even for last-minute adjustments.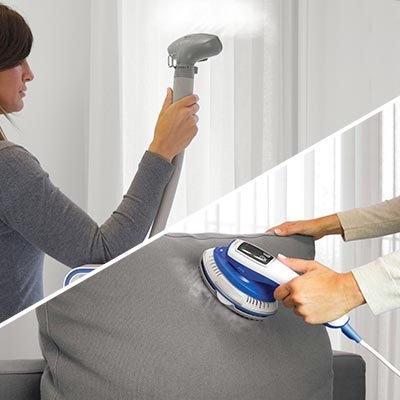 Refreshes the garments and removes odours
The steam generated by the Polti Vaporella Vertical Styler penetrates deep into fibres, removing even the most persistent odours such as smoke: ideal for jackets and coats that can be refreshed effectively without having to go to the cleaners. Thanks to their versatility, they can also be used for home textiles, to easily eliminate kitchen odours from curtains and upholstered furniture.